OUR CUSTOMER SERVICE SPEAKS FOR ITSELF.
At Mossy, your experience is our first priority. That's why your feedback is so important to us; it helps us grow and provide the best service possible.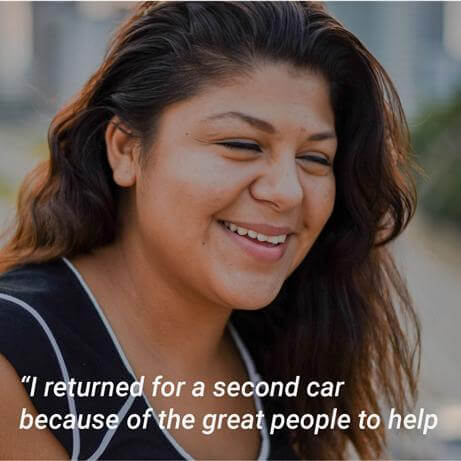 "I WOULD CERTAINLY RECOMMEND MOSSY TO FAMILY AND FRIENDS IN THE FUTURE!"
Nic_6357, Mossy Customer in 2016
Mossy is a classy establishment that made my car buying process easier than expected! My salesperson, Abraham, was professional, kind, and advocated for me to get a fantastic deal even though it was the tail-end of the business day. Chris, the finance specialist, secured a highly competitive finance package for me right off the bat. It was a great customer service experience, and I would certainly recommend Mossy to family and friends in the future!
"I FELT WELCOMED AND VALUED AS A POTENTIAL CUSTOMER"
Carissa_Hill, Mossy Customer in 2016
The salesman Mr. Johnny was very friendly and provided me with the best service. I felt welcomed and valued as a potential customer from the moment he greeted me in the parking lot. He was very dedicated to finding the best deal for me and providing me with a great car buying experience.
"MOSSY IS THE BEST DEALERSHIP SERVICE EVER. THANKS FOR A GREAT DEAL AND SUPER SERVICE."
Curtis51, Mossy Customer in 2018
We just bought a 2018 murano from Mossy. Anthony our salesman, Alfonso our finance gy and the dealership GM all played an important part in making our buying experience the best I ever had. All three were 110 per cent and the GM even went out and got my wife's old 100 club decals off because she is a retired cop. Mossy is the best dealership service ever. Thanks for a great deal and super service.